Cultures Bowls
Our notorious grain bowls are a go-to favourite. Warm brown rice and quinoa served with fresh toppings, your choice of protein and a side dressing.
Grain bowls are available in either mini (at select locations) or regular size.
Choice of  : Chicken add 80 cals / Tempeh add 150 cals / Quinoa bites add 190 cals / Steak add 80 cals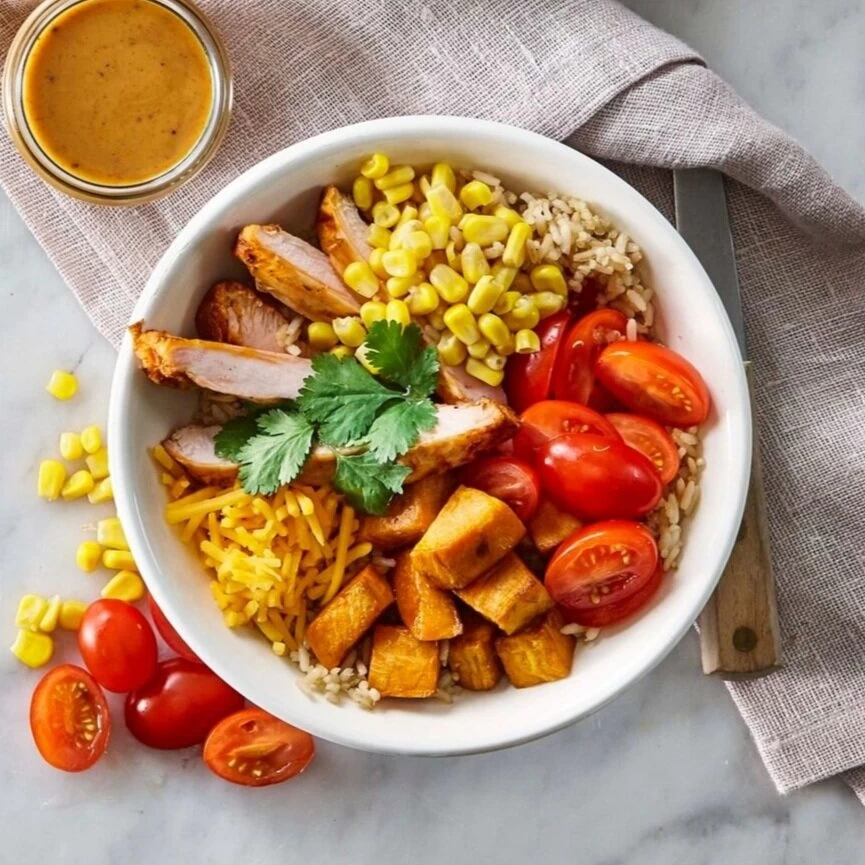 Southwest
cheddar cheese, avocados, cherry tomatoes, corn, roasted sweet potatoes, cilantro, chipotle dressing.
Mini / 500 Cals
Regular / 770 Cals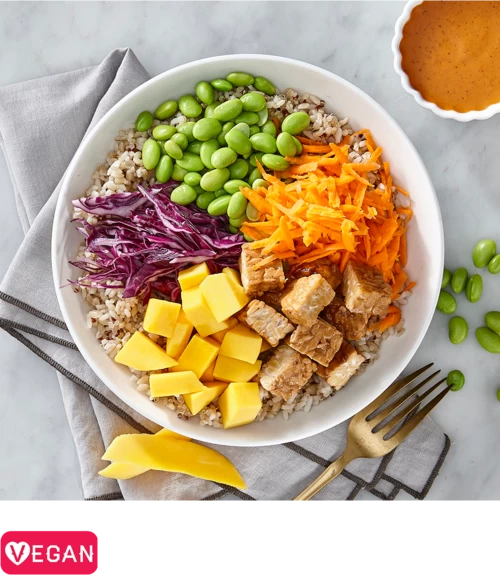 Tokyo
Edamame, mango, red cabbage, and shredded carrots, with Asian sesame dressing.
With choice of protein:
Mini / 680 Cals
Regular / 445 – 465 Cals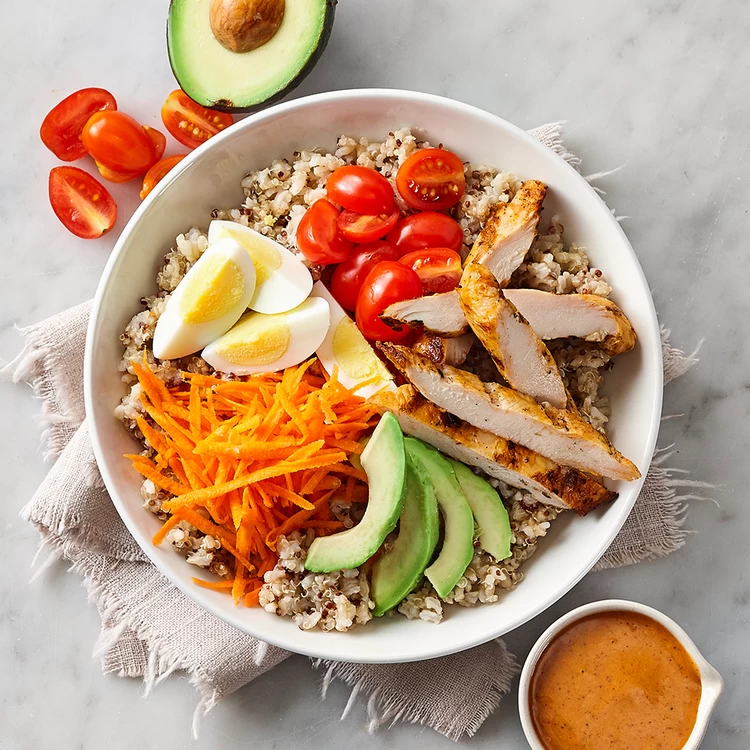 California
Egg, avocado, cherry tomato, shredded carrot, chipotle sauce.
Mini / 450 Cals
Regular / 690 Cals