Cultures Bowls
Our notorious grain bowls are a go-to favourite. Warm brown rice and quinoa served with fresh toppings and a side dressing. Available at select Cultures locations.
Grain bowls are available in either mini (at select locations) or regular size.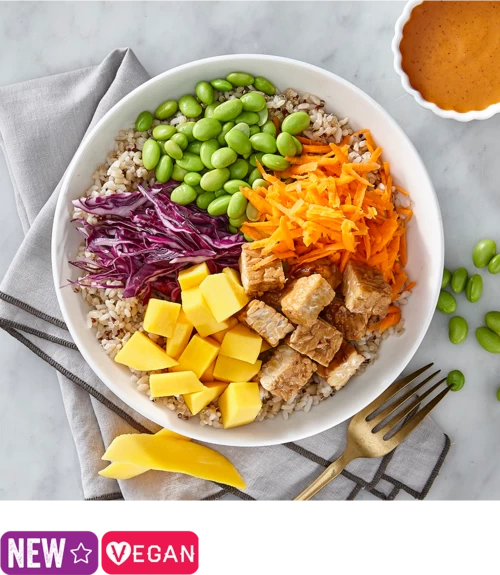 Tokyo
Edamame, mango, red cabbage, and shredded carrots, with Asian sesame dressing.
With choice of protein:
Quinoa Bites
Mini / 540 Cals
Regular / 870 Cals
Tempeh
Mini / 520 Cals
Regular / 830 Cals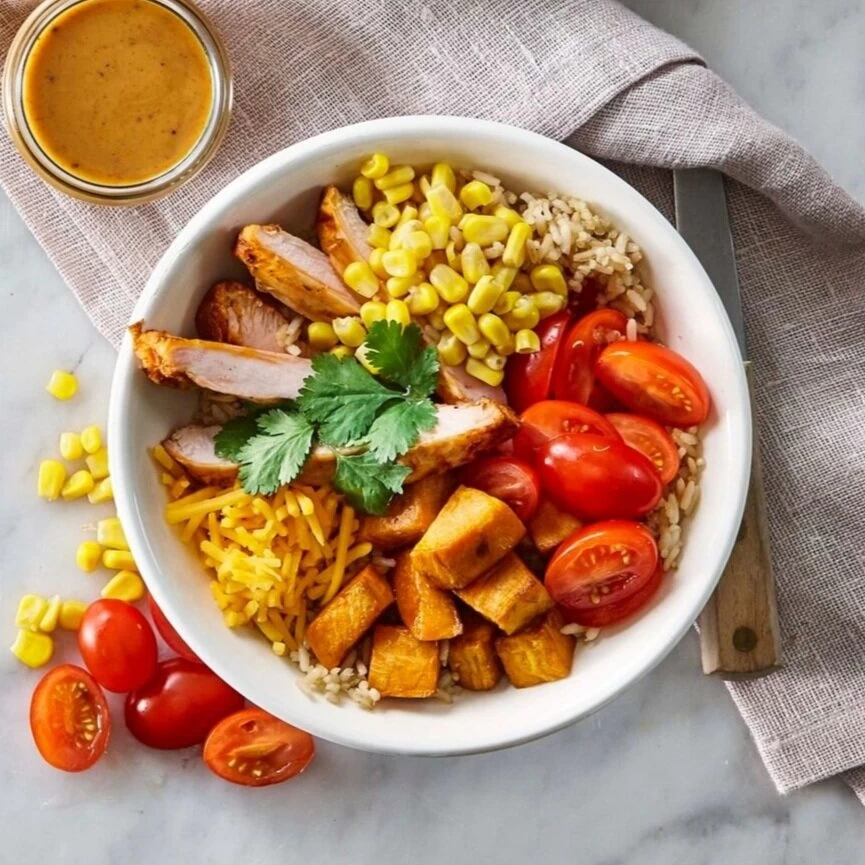 Southwest
Grilled chicken breast, cheddar cheese, avocados, cherry tomatoes, corn, roasted sweet potatoes, cilantro, chipotle dressing.
Mini / 540 Cals
Regular / 850 Cals
Substitute the grilled chicken for:
Quinoa bites / +100 Cals
Tempeh / +70 Cals
Salmon / +140 Cals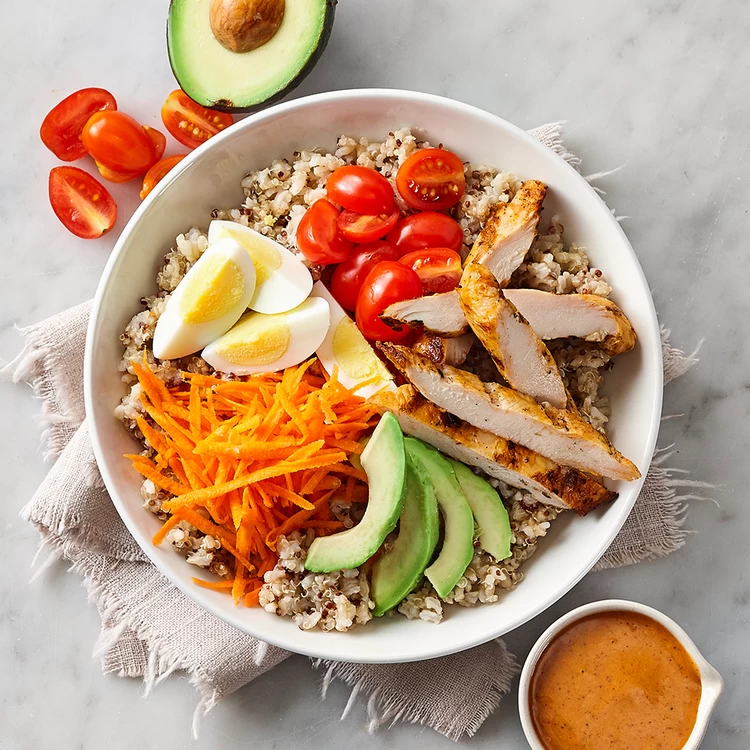 California
Grilled chicken breast, egg, avocado, cherry tomato, shredded carrot, chipotle sauce.
Mini / 490 Cals
Regular / 770 Cals
Substitute the grilled chicken for:
Quinoa bites / +100 Cals
Tempeh / +70 Cals
Salmon / +140 Cals