Cultures Mighty Salads
Filled with fresh, hearty ingredients, we call our salads mighty for a reason. Turn any salad vegetarian when you substitute chicken and/or bacon with quinoa bites or tempeh.
Pro tip: Substitute your dressing with a vegan option such as Asian Sesame or Poppyseed.
Choice of : Chicken add 80 cals / Tempeh add 150 cals / Quinoa bites add 190 cals / Steak add 80 cals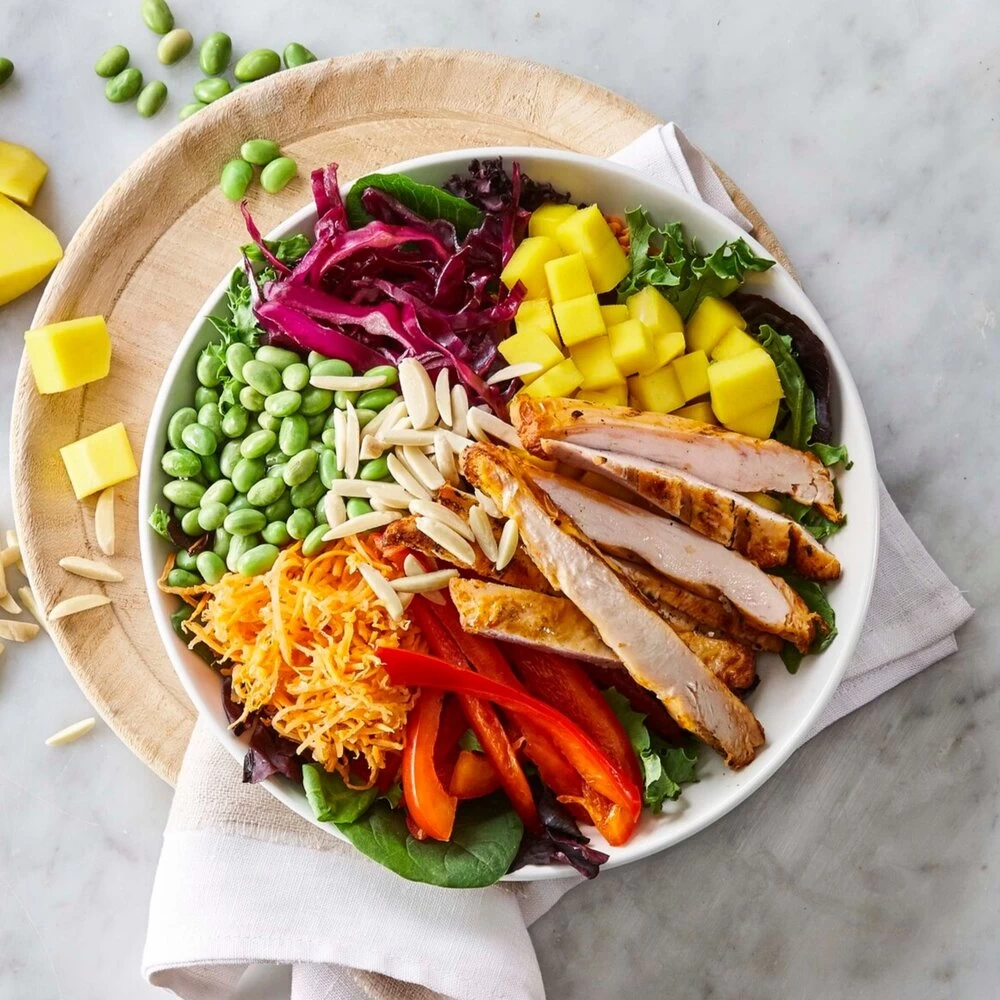 Oriental Mango
Almond, edamame, mango, red cabbage, red pepper, shredded carrot, spring mix, Asian sesame dressing.
370 Cals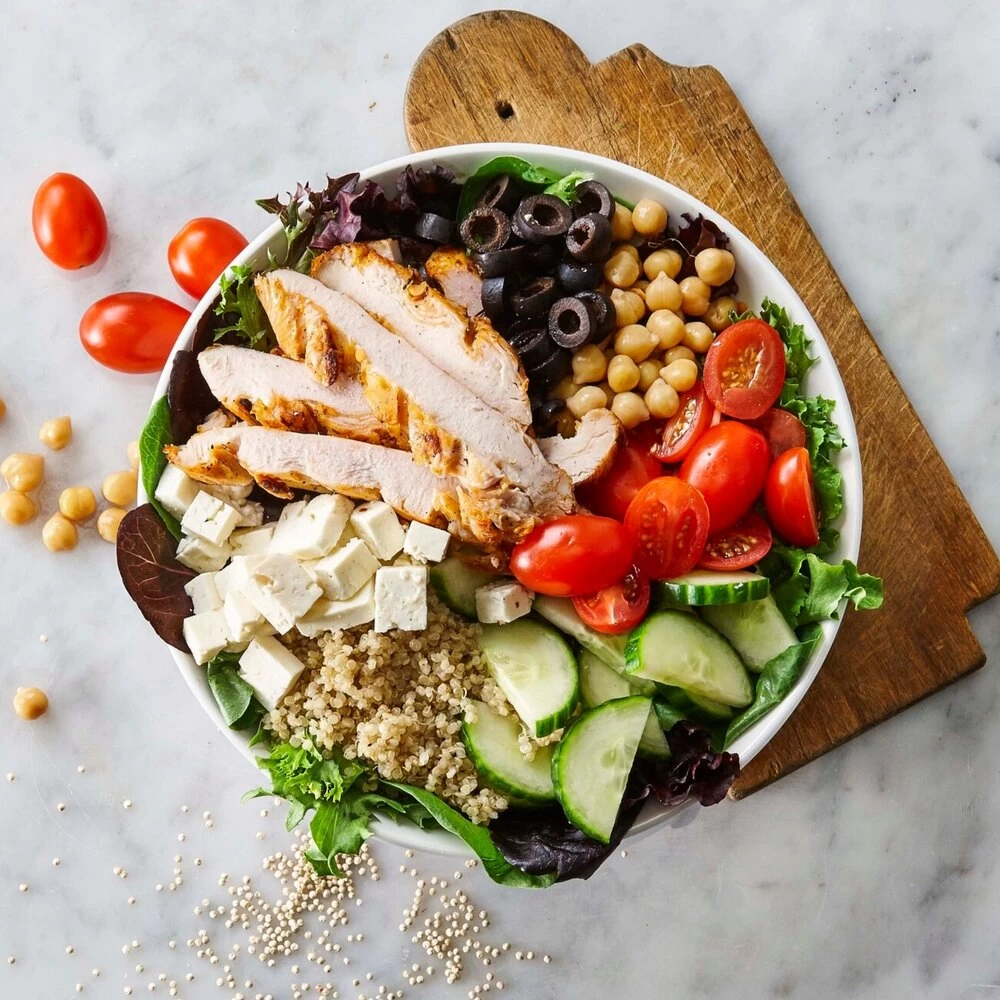 Super Greek
Feta cheese, black olive, cherry tomato, chickpea, cucumber, quinoa, spring mix, Greek feta dressing.
370 Cals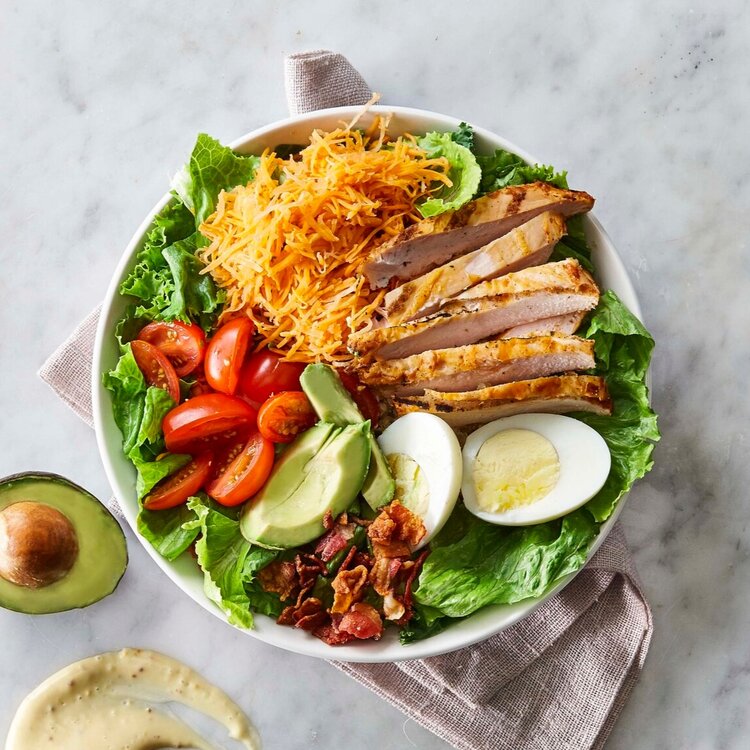 California Cobb
Egg, bacon, avocado, cherry tomato, shredded carrot, romaine, honey dijon dressing.
350 Cals